Our Reviews
Reza was an amazing salesman. The whole process was fast and efficient. I appreciate the fact that we could get a deal done without going back and forth and playing games. Best dealership experience in a long time! Will def be back!
Service Manager Sean and Tim are 👏 👍.. took care of my vehicle repair on time
Very friendly and delivery was a great experience.
I had a great experience when I leased my Ranger three years ago with transparent pricing and a smooth professional process for completing all of the financing documents. Just this week I had another great experience when I went into purchase the Ranger at the end of its three-year lease. Everyone was very professional and efficient getting me in and out of the dealership in just over an hour. I highly recommend Tuttle-Click Ford Lincoln
We experienced a flat tire on I-10 near Quartzsite, AZ. After replacing it with the spare, we call Tulle-Click Ford to see if they could replace the tire for us. They were so patience with us as we had to pull off the road to read the tire size as we headed toward CA. Thankfully, they had the tire in stock. We explained that we were out of town and had to travel another 9 hours home. They got us in first thing in the morning and we were back on the road without any delay. Thank you so much for saving our vacation!
Made appointment day before for regular maintenance. Was greated by service man who assisted me with the paperwork and inspection of the vehicle. I was in and out in about an hour and a half.thanks
Very knowledgeable Hector always helps me out. Don't waste your time going anywhere else this place with hook you up.
Great service as always- Highly recommend!
I took in my Navigator for an oil change and a squeak in the steering. They were diligent about identifying the squeak, so far so good.
Ordering and buying my Bronco was a great experience largely because of Marcin (Bronco specialist and all-around cool dude), as well as Rex (finance guy). Considering the hundreds of people ordering this amazing vehicle, Marcin was always available and responsive to my millions of questions. Rex was friendly and a no-pressure finance guy (where you normally are robbed on warranties and maintenance programs). I look forward to my 2nd Bronco being built and arriving, and will gladly work with these two gentlemen again!
Buying my Bronco was an awesome experience because of Marcin (Bronco specialist) and Rex (finance). Marcin was always available and responsive, especially considering how much work he had with the hundreds of customers ordering this amazing vehicle! Rex was friendly and very low pressure which was appreciated (no hard selling warranties or extras). I'm looking forward to working with tuttle click Ford again my 2nd Bronco comes through and will surely recommend. BONUS: No vehicle mark up if you order through them and they held up to their word!
Repaired my Jeep Gladiator at Tuttle-Click Collisions Center. They did a great job, and was responsive. Would go there again. Hopefully, I don't have to go anytime soon.
Brandon Jacobson and everyone at the Tuttle click Ford Made our experiences exceptional. I have never worked with such high-quality professionals. They are top notch, incredibly knowledgeable, patient and polite. Best car buying experience of my life.
The folks at Tuttle-Click Ford Lincoln are second to none!! Especially Mechelle Williams who went above and beyond in ensuring that our process was handled seamlessly. From the complimentary pick up from the John Wayne Airport, to negotiating the right price for my vehicle, and to top it all off, the finance manager actually found us an even better rate when we were finalizing the paperwork! I cannot recommend Tuttle-Click enough. If you're in the SoCal (Irvine) area and are in the market to purchase a vehicle, look no further than Tuttle Click Ford/Lincoln/Mazda!
Sean and Logan were a massive help. Their service was exceptional and I recommend Tuttle-Click to anyone in need of car service.
The Service Manager, Sean Osbourne always exceeds my expectations. He is thorough, prompt, professional, and always keeps me informed as to the status of my Navigator. Sean will be the reason my next car will again be a Lincoln. He provides excellent service to his customers. I wish I could give him more than five stars.
Best car buying experience I ever had highly recommend
Open on Saturday! My closest Lincoln dealer is not. Had an emergency- they got me in and got me on my way. Thanks to Paul!
Thank you so much to all technicians who works my car to open the trunk and removing the annoying sounds when i turning left. Salute to all of you guys. Thanks for being really honest coz no one take my wallet, ipad, dollar bills and my work phone. I left it on trunk. You guys works on my car for 5 hours and you did really good job. Salute to all of you. Special thanks to a very professional, helpful and accommodating man in service department Sir Jack.
Met with somebody thru Offer-up Seems like a nice clean place
Very friendly and personable sales staff. Kept our appointment time and had us in and out as promised. No surprises.
I really appreciate Allan's great service ! Allan is the parts manager, he is very patient and nice to help me finding the correct spring ,Real Good man !, thank you so much Allan , from kevin .
Everyone there was awesome I dropped my car off they serviced it fast and got me hooked up with a rental car while I waited. Tim was understanding and one of the nicest guys I have ever met top marks all around.
I went in to get my Mustang serviced for a recall and Diego was so amazing in helping me out. His customer service went above and beyond what was required of him. Even gave me a call back to confirm a Lyft ride. Thanks to everyone at the location and especially Diego! Will definitely be back to this location.
Tim was Great!! Customer Service was excellent as always!
Ford Blue Advantage: Confidence at Every Turn
Experience the benefits of Ford Blue Advantage! Each Ford Blue Advantage vehicle features a limited warranty, multi-point inspection, 24/7 roadside assistance, and FordPass™ Rewards Points.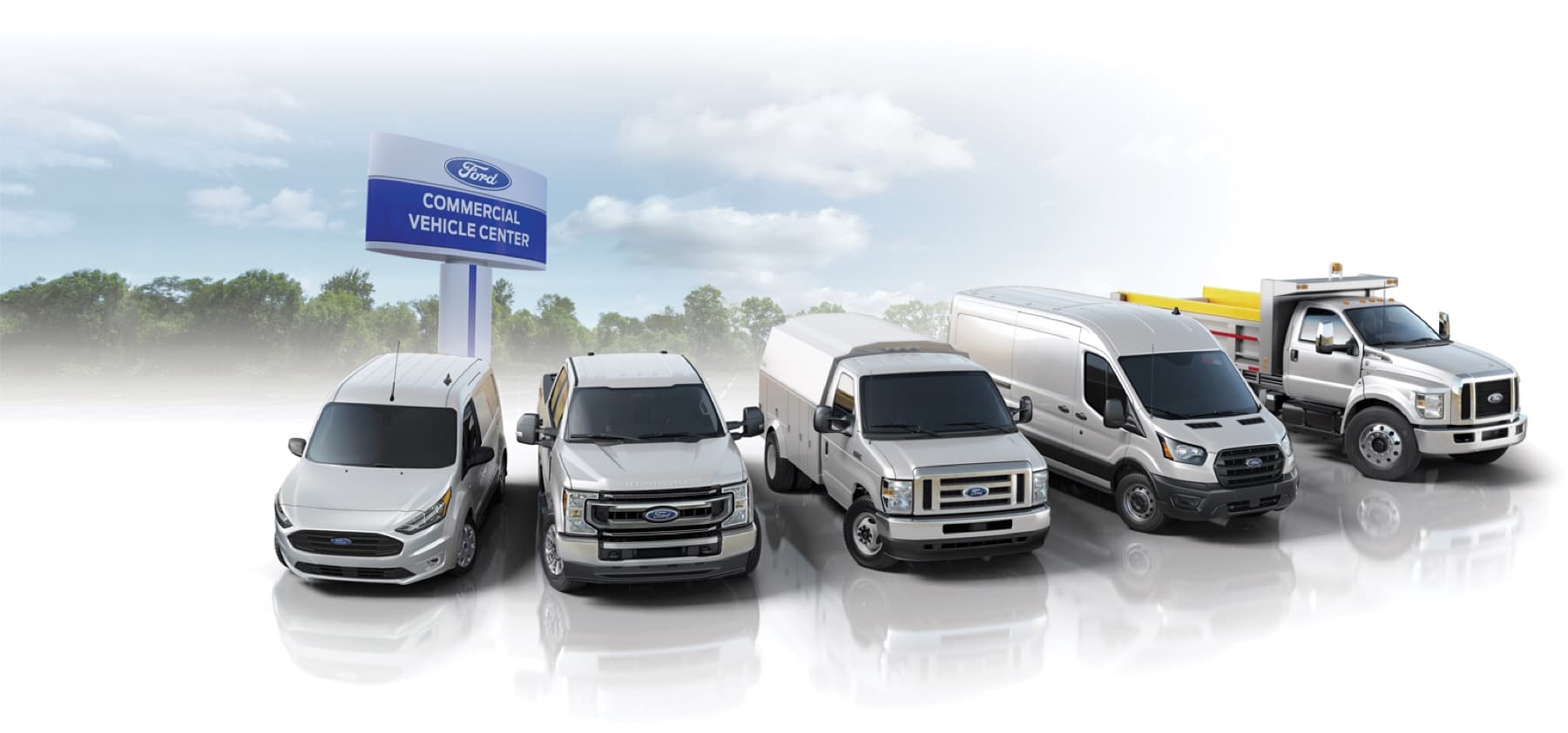 Built for the Road Forward
Your job has never been tougher. And we'll be here to help you keep working. Ford Commercial Vehicles are engineered to withstand the severity of everyday on-the-job duty.

Welcome to Tuttle-Click Ford
Tuttle-Click Ford Dealer Irvine, CA
The Tuttle-Click Ford dealership in Irvine, CA offers new and used Ford trucks, cars, SUVs and vans. Orange County Ford inventory includes Ford C-MAX, EcoSport, Edge, Escape, Expedition, Explorer, F-150, Fiesta, Flex, Focus, Fusion, Mustang, Super Duty, Taurus, Transit Connect, Transit Cargo Van and Transit Passenger Wagon. Visit our Ford dealership near Mission Viejo, Tustin, Anaheim to find car lease specials and our best Ford deals in Irvine.
Tuttle-Click Ford of Irvine offers a large selection of used vehicles, including certified used Ford trucks, SUVs and cars for sale in Orange County. Ford dealer specials include a variety of pre-owned vehicles at our Irvine car dealership. View our inventory to find cheap prices on used cars for sale near you.
Our Ford service mechanics work on all types of vehicles at our certified Ford Service Center in Irvine, CA. We offer a full range of auto service, repair and maintenance including oil change, tires, brakes, battery, filters, engine and transmission service. You can order Ford Parts and accessories online or at our Irvine Ford dealership.
The Tuttle-Click Ford financing department can help you finance or lease a new Ford vehicle, or buy a used car. Irvine Ford dealer specials include cash rebates, financing incentives and Ford lease deals to help you save money. We consider all credit types, including bad credit auto loans. Our Ford dealership in the Irvine Auto Center can help you buy a car, even with bad credit or no credit.
New & Used Car Dealership
Tuttle-Click Ford is part of the Tuttle-Click automotive group. Our new and used auto dealer in Irvine, CA proudly serves Southern California including Mission Viejo, Tustin, Lake Forest, Aliso Viejo, Laguna Hills, Laguna Niguel, Costa Mesa, Newport Beach, Huntington Beach, Santa Ana, Anaheim and nearby Orange County Ford dealership SoCal area.
Contact Us